This is an archived article and the information in the article may be outdated. Please look at the time stamp on the story to see when it was last updated.
What started out as a Comic Book convention in the 1970's has turned into a celebration of all things pop culture.
San Diego – Every year, Comic-Con descends upon this city and virtually takes over all of downtown. Over 100,000 people come from all over the world to witness what seems to be one big celebration of our favorite characters, TV shows, movies and more.
Follow KTLA Tech Reporter Rich DeMuro on Facebook or Twitter for cool apps, tech tricks & tips!
There are lines, crowds and, of course, lots of costumes.
"[It's a] zoo with like minded people," explained Valerie Hughes of San Diego. She has attended for the past few years with her husband. Both dress up.
"Chaos. Absolute chaos," said Lenka Holman, who, along with her husband, was dressed like the main characters from the Disney movie "Up."
Related: 16 Pictures That Perfectly Explain Comic-Con 2017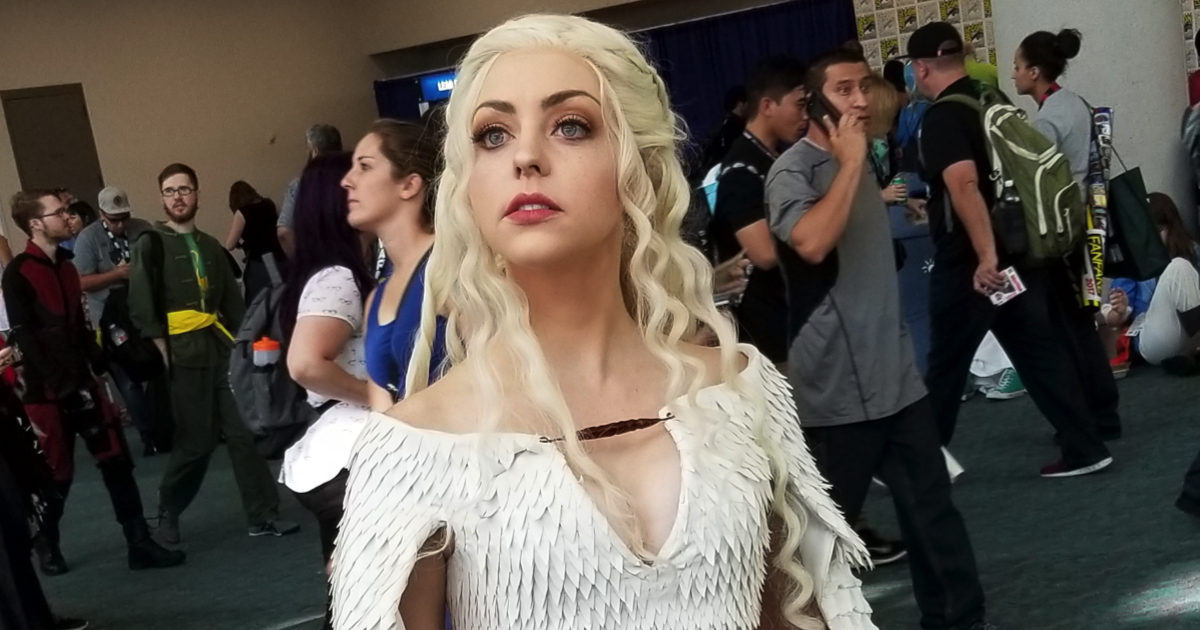 "[You get to be] someone who you always want to be for one or two or four days," said Holman.
"This is my first year! I've come all the way from Australia so I'm really excited," said Kelly Rampling of Brisbane.
Tickets for the event are notoriously tough to get. They run about $60 dollars a day and sell out fast. Since kids get in free with a paying parent, many decide to make it a family affair.
comic-con 2017 opening day! https://t.co/SLcgC037gx

— Rich DeMuro (@richdemuro) July 20, 2017
"We've been talking about it forever and it's been something the kids have been really anticipated and super excited about, so I think it's going to be a total family memory," Chrissy Follis of Laguna Nigel told me as she was exiting an interactive Sponge Bob exhibit at the Nickelodeon booth with her two small kids.
Once in, attendees nab free swag, attend panels discussing their favorite shows and get sneak peeks at upcoming TV and movies. There are also lots of items to browse and buy. Collectibles are big business at Comic-Con.
Then, of course, there is the whole dressing up thing. It just adds to the fun.
The things you see at #ComicCon … Like this $500 Landspeeder from @RadioFlyer pic.twitter.com/Zjws7N6NNB

— Rich DeMuro (@richdemuro) July 20, 2017
"You're fully embracing the Comic-Con culture. Wearing your fandom on your sleeve and telling everyone, hey, you know we're all fans of something here," Santiago Gonzales, of Austin, Texas explained. This is at least his second Comic-Con where he has dressed up as a giant hamburger from in honor of his favorite FOX show "Bob's Burgers."
Perhaps the biggest benefit to fans is the chance to ditch real life for a bit of make believe – even if just for a few days.
"It's a blast. It's a party man. I mean, this whole city is [taken] over by this thing so it's like Mardi Gras… and everyone has a positive vibe," explained Jimmy Young, who traveled from Seattle to attend this year's event.