This is an archived article and the information in the article may be outdated. Please look at the time stamp on the story to see when it was last updated.
Irvine police on Thursday arrested the suspected driver of a black Ford Mustang who fled on foot from the scene of a fatal crash that left a grandmother dead and her daughter and two young grandchildren hospitalized.
Alec Scott Abraham, 20, was taken into custody at a park in Costa Mesa about 1 p.m., police said. Authorities were working to determine how Abraham got to the park where he was located.
Katherine Hampton of Lake Forest was driving a white Chevrolet Cruze just before 9 p.m. Wednesday when her vehicle was involved in a three-car collision with the Mustang. She was pronounced dead at the scene and was later identified by the Orange County coroner's office.
Details of the crash, which occurred near the intersection of Muirlands Boulevard and Alton Parkway, were not immediately clear, but police said the Mustang's driver fled on foot.
A man who gave a similar name to Abraham's contacted KTLA Thursday morning and said the crash was an accident and that he planned to turn himself in after talking to an attorney.
Abraham, of Costa Mesa, did not turn himself in, according to police, who initially gave the suspect's three names in a different order. He was taken to a local hospital to be checked for minor injuries before being booked, police said.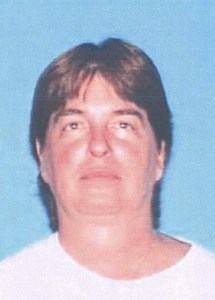 A second adult woman and two young children — later identified by police as Hampton's daughter, grandson and granddaughter — were also inside the Chevy at the time of the crash and were injured in the collision. The children were in full cardiac arrest when they were extricated, according to the Orange County Fire Authority.
All three were transported to area hospitals, and were last reported to be in serious condition, police said. The children are 2 and 7, police said, correcting earlier figures.
One other woman — the driver of a black Honda Civic — was taken to a hospital for her injuries, but later released, according to an Irvine Police Department news release.
The driver of the Mustang was not located following a multi-agency search that included Irvine police officers, two bloodhounds, an Orange County Sheriff's Department's helicopter, the California Highway Patrol and the Tustin Police Department.
An investigation into the collision and its cause continued early Thursday, prompting police to issue a SigAlert and close and restrict access to several roads, the release stated.
The closures and restrictions included: eastbound Alton Parkway at Technology East; southbound Barranca Parkway at Ada; westbound Alton Parkways reduced to one lone from Jeronimo Road through the intersection; and northbound Barranca Parkway reduced to one lane near Alton Parkway.
The closures were expected to last through late morning, according to police. Motorists in the area were being encouraged to use alternate routes, which included Bake Parkway, Lake Forest Drive, Irvine Boulevard, or Irvine Center Drive.
Anyone with information about the hit-and-run crash is asked to call Irvine police Detective Jonathan Cherney at 949-724-7024.
More Video:
ooyala code="Q0dnBsdToFrhVEOISJC7r8c0LFO3mRAO" player_id="f987944e2b8d47c5ad7da7977780b8bd"]
[facebook url="https://www.facebook.com/ktla5/posts/10153428628984614″]