This is an archived article and the information in the article may be outdated. Please look at the time stamp on the story to see when it was last updated.
An investigation has been launched into two Reno parents after a child's body was found in a storage unit in Sacramento, police said Friday.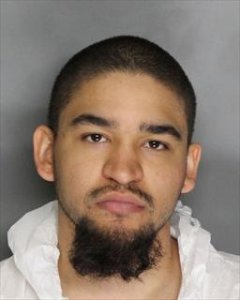 A dead body at a storage facility on the 1800 block of Glenrose Avenue, right off Interstate 80, was reported to law enforcement shortly after 11 p.m. Tuesday, the Sacramento Police Department said in a news release.
A U-Haul Moving & Storage facility is located on that block, which is otherwise lined with single-family homes.
The body belonged to a 5-year-old girl, investigators told KTLA sister station KTXL in Sacramento.
Authorities were not identifying the victim, but KTXL reported that her name was Cali.
It's unclear who exactly uncovered the body, or how it was found. The cause of death was unknown, police said.
This is Cali. This is the little face and big spirit we should all remember. She's the victim of this devastating crime. We spoke to her mom tonight about the loss. It's a story you'll only on see on @FOX40 at 10 so tune in. pic.twitter.com/xQNNXMj3SP

— Sara Zendehnam (@szendehnam) May 19, 2018
Officers canvassed the scene for evidence and determined the property inside the unit belonged to Tyler and Averyauna Anderson, both residents of Reno.
After launching a joint investigation with Reno police, Tyler Anderson was arrested on suspicion of manslaughter, authorities said.
He is the girl's father, KTXL reported.
Averyauna was also in custody on suspicion of child abuse and destroying or concealing evidence, according to the Sacramento station.
According to the Reno Police Department, Tyler's 5-year-old daughter died at some point in the last two weeks inside of Tyler's and his wife Averyauna's apartment in Reno.
Reno officials says the couple then rented a vehicle to transport the child's body from Reno to the Sacramento facility.
MORE: Reno PD says 5 y/o girl died in Tyler & Averyauna's Reno apartment sometime within last 2 weeks. They rented a car to transport the girl's body to this Sac storage facility. PD says they don't know cause of death yet but child was SEVERELY NEGLECTED before she died @FOX40 pic.twitter.com/PKgfNOUKbL

— Sara Zendehnam (@szendehnam) May 19, 2018
Tyler was being held in Sacramento, while Averyauna was in custody in Reno.
The victim's name was not being released. It was unclear if the couple had other children.
Police said their investigation remains active and more details were expected to be released as it continued.
Detectives are still hoping to speak with potential witnesses in the case, who may be eligible to a reward of up to $1,000. Anyone with information can contact the Sacramento Police Department at 916-264-5471, or submit a tip anonymously via Crime Stoppers at 916-443-4357.