This is an archived article and the information in the article may be outdated. Please look at the time stamp on the story to see when it was last updated.
Kirk Smalley has told the story of his 11-year-old son's suicide nearly a thousand times, to anyone who will listen.
The self-described construction worker and "brokenhearted daddy" — who doesn't charge a penny to speak — has taken his message to 23 states and hundreds of schools, reaching nearly 700 thousand students.
Their family story was first told in the documentary "Bully."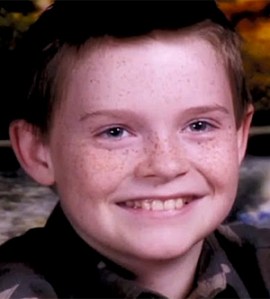 They say Ty killed himself after two years of relentless bullying.
"My baby shot himself on our bedroom floor," says Smalley.
His story is raw and real. Our KTLA cameras were able to capture it recently at an intimate gathering in Sherman Oaks.
Part of Smalley's mission is to get kids to begin listening.
That's why he includes them in his talks. Whether it's a small setting like or large, it's a promise he can't break.
So instead of shutting down, Smalley is standing up.
His non-profit stands for the silent and offers a place for people to share stories and get educated.
And even though he passes out bracelets and cards that say "I am somebody," he tells me he sometimes feels hopeless.
"I can't do it alone," Smalley says. "I need help. I need everyone to get involved."
—Lu Parker KTLA News
For more information on bullying and how you can help: www.standforthesilent.org or www.childrenmendinghearts.org.