This is an archived article and the information in the article may be outdated. Please look at the time stamp on the story to see when it was last updated.
A man who was killed in a drive-by shooting after he left a cousin's baby shower in Wilmington over the weekend has been identified as a 31-year-old father of two with another baby on the way.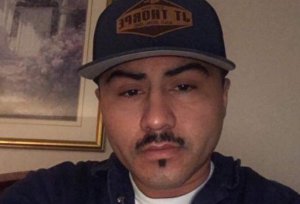 Julio Cesar Urbina was walking on a sidewalk in the 1500 block of Young Street around 1:45 a.m. Sunday when a vehicle drove by and someone inside opened fire on the victim, Los Angeles Police Department Officer Rosario Cervantes told KTLA on Monday.
Urbina had just left a family baby shower and was one house away from his own home when the shooting took place, according to a GoFundMe account set up to help pay funeral expenses.
The baby shower had already ended, but some partygoers had stayed behind for drinks, Juan Urbina, the victim's brother, told KTLA.
After hearing shots fired, relatives and neighbors ran outside to find out Julio lying on the sidewalk, suffering from multiple gunshot wounds.
Paramedics responded and pronounced him dead at the scene, Cervantes said.
Urbina, a union worker at a nearby refinery, was described as on the fundraising page as a "hard working family man." He leaves behind a pregnant wife and two young sons; the couple's daughter is due next month.
Police did not have a description of the shooter; the vehicle was described only as a dark-colored SUV.
A motive for the incident was also not immediately known.
LAPD did not released any additional details about the shooting, which remains under investigation.
Police are seeking the public's help's in identifying a suspect or suspects in the case. Anyone with information is asked to call Detectives Tiffin and Maffei at 310-726-7884 or 310-726-7882, or by calling LAPD at 1-877-527-3247.
Anonymous tips can also be submitted by through L.A. Regional Crime Stoppers by dialing 1-800-222-8477, or by visiting the website www.lacrimestoppers.org.
KTLA's Jennifer Thang contributed to this story. 
Correction: A previous version of this story indicated Urbina was a father of three. He has two sons and a third child — a daughter — on the way. This post has been updated.