This is an archived article and the information in the article may be outdated. Please look at the time stamp on the story to see when it was last updated.
The father of a missing 5-year-old boy has been released from custody just three days after he was arrested on suspicion of child abduction and child endangerment, Los Angeles County Sheriff's Department inmate information records show.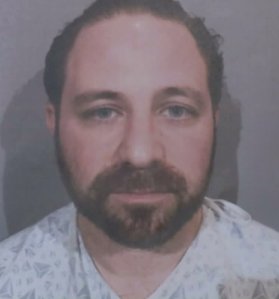 Aramazd Andressian, 35, was released from jail about 3:25 p.m. Tuesday.
An attorney retained by Andressian told KTLA he was released because of insufficient evidence.
In a news release Tuesday afternoon, sheriff's officials said authorities have decided not to present the case to the Los Angeles County District Attorney's Office and that the boy's disappearance remains under investigation.
Andressian was jailed after being questioned by authorities on Saturday, when he was found unresponsive outside his vehicle in Arroyo Park.
His son, Aramazd Andressian Jr., was last seen by his mother earlier that week during a Skype video chat. The boy was supposed to be dropped off by his father in San Marino on Saturday, but he failed to show.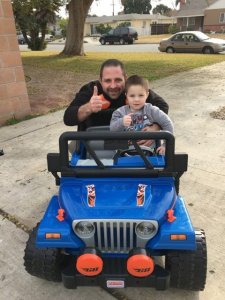 The pair were seen on video at Disneyland on the night of Thursday, April 20. They left the Anaheim theme park after midnight, a sheriff's official told KTLA Monday.
Authorities were searching for clues in connection with the missing boy around Lake Cachuma in Santa Barbara County Tuesday, but found no evidence that he was there.
A woman who spoke to KTLA on Tuesday evening said she saw Andressian Sr. and his little boy at Lake Cachuma on Friday while she was there camping.
"I noticed the little boy in the passenger seat because he wasn't in a car seat," the woman, who wanted to remain anonymous, said.
The woman said she cried for two hours when she later saw the story of the missing boy on the news for fear that something might have happened to him.
Andressian Sr. has retained a criminal defense attorney, Daniel A. Nardoni of Pasadena, according to a statement from a family law attorney who represents Andressian Sr.
"Aramazd, his family and counsel are fully cooperating with the police in their efforts to locate little Ara," said the statement, issued Tuesday afternoon by Lizarraga Law of Ojai.
Nardoni told KTLA Andressian Sr. is now focusing on helping find his son.
"He's very happy to be out of custody, so he can now focus his sole attention on trying to find his son," Nardonis said. "He can't think of anyone who would want to harm him, or take him from him. These are the perplexing questions that he is going through right now."
KTLA's Matt Phillips contributed to this story.