This is an archived article and the information in the article may be outdated. Please look at the time stamp on the story to see when it was last updated.
Dung Pham knows only one way to survive the loss of his 23-year-old daughter, Kim, who died last week after she was severely beaten outside a Santa Ana nightclub.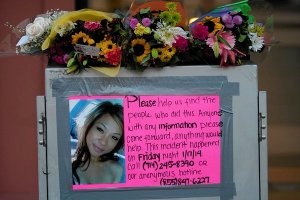 "All I can do is practice to forget," Pham, 60, said of his youngest child. "Forget the memories. Forget the big moments. Forget everything. Only then would we suffer less."
Police said Kim Pham was attacked in the predawn hours of Jan. 18 as she stood in line outside The Crosby club. She was still unconscious when officers arrived. On Tuesday, she died after being taken off life support.
Police have arrested two suspects in Pham's death and are looking for another person of interest. One of Pham's friends said the confrontation might have started when she unintentionally stepped into another group's photo.
Click here to read the full story on LATimes.com.