This is an archived article and the information in the article may be outdated. Please look at the time stamp on the story to see when it was last updated.
FONTANA, Calif. (KTLA) — The father of a suspected killer issued a plea to his son Saturday, asking him to turn himself in to authorities.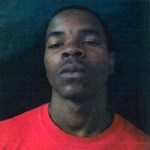 Loueadry Powell's 18-year-old son, Dantjier Powell, is wanted in connection with the killing of a transgender woman in Fontana.
"I wouldn't be saying this if I didn't love you," Loueadry Powell said in an interview, his voicing breaking with emotion. "I'm coming out from my heart and my soul. Everybody's here — your brothers, your sisters. We all agree, you should come on, turn yourself in. … Come home. Just turn yourself in and we'll take care of it."
Neighbors of Domonique Newburn, 31, an aspiring reality TV star, said they heard her screaming Tuesday in her apartment.
When officers responded to a report of a disturbance in the 7900 block of Bennet Avenue, they found the door of Newburn's apartment unlocked, police said.
Her body was discovered in the living room near a window, through which she may have been trying to escape, according to investigators.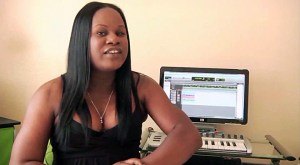 Witnesses told police they saw a man take clothes and a computer from the location before driving away in Newburn's black Mercedes. The vehicle was later found at park in San Bernardino.
Newburn's family and friends memorialized her at a vigil Wednesday night.
"As a transgender woman myself, it's not fair," Isabel Ramirez said. "I would have friends or sisters who don't really have to worry about the things I have to worry about, and in so many ways it's just scary."
Dantjier Powell is described as black, 5-feet-8-inches tall and 155 pounds.
He was believed to be traveling with Jamie Nicole Cotton, 25, of Highland, police said, and may be attempting to leave California by bus.
Anyone with information regarding Newburn's killing or Dantjier Powell's whereabouts was asked to contact the Fontana Police Department at (909) 356-TIPS.