This is an archived article and the information in the article may be outdated. Please look at the time stamp on the story to see when it was last updated.
A person was fatally shot by an FBI agent Thursday night while agents were serving a search warrant for a wanted parolee at a home in Compton, a spokeswoman for the agency said Friday.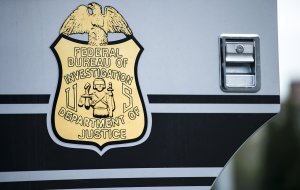 The shooting occurred when an FBI SWAT team member got into a confrontation with an individual who was at the home, said Laura Eimiller, spokeswoman for the FBI's Los Angeles field office.
The details of what led the agent to open fire were not provided by Eimiller, who also did not give an address for where the shooting occurred. She did not give a gender for the person killed.
An FBI paramedic and members of the Los Angeles County Fire Department rendered aid to the shooting victim at the scene, but the person was pronounced dead at a local hospital, Eimiller added.
FBI agents were at the home looking for a parolee-at-large who was wanted for absconding from parole and possession of a firearm. The parolee was arrested and taken into custody Thursday night, Eimiller said.
No one else was injured during the shooting.
The shooting was being investigated by the FBI's Inspection Division and the Justice Department's Office of the Inspector General. The Los Angeles County District Attorney's Office will also review the fatal shooting.
In a separate incident also on Thursday night in Compton, a man was fatally shot by at least one sheriff's deputy  after he allegedly pointed a gun at a deputy during a foot pursuit. No firearm was found in that shooting.
The FBI said the two shootings  were not related.