This is an archived article and the information in the article may be outdated. Please look at the time stamp on the story to see when it was last updated.
A federal court in California Thursday blocked rules issued by the Trump administration that expanded the rights of employers to cite religious or moral objections in order to deny contraceptive insurance coverage.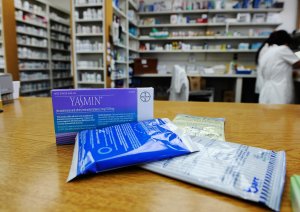 In a suit brought by California, Virginia, Delaware, Maryland and New York, the U.S. District Court in Northern California issued a preliminary injunction blocking the interim rules and the rollback of the contraceptive mandate.
The Justice Department says it disagrees with the ruling and is evaluating its next steps. "This administration is committed to defending the religious liberty of all Americans and we look forward to doing so in court," spokeswoman Lauren Ehrsam said.
Following a similar ruling in a Pennsylvania case, the ACLU's deputy legal director Louise Melling said: "The courts are validating what we have known to be true — that these rules are unlawful. They authorize employers to impose their religion on others, leaving women without coverage for basic preventive health care that is essential to their equality."