This is an archived article and the information in the article may be outdated. Please look at the time stamp on the story to see when it was last updated.
A female burglary suspect was recently arrested at the Hidden Hills home of rapper Drake, the Los Angeles County Sheriff's Department announced Tuesday.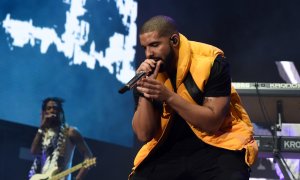 Mesha Collins, 24, was arrested following an incident in the Hidden Hills area on Monday, April 3 at the home of Aubrey Graham, who is also known in the music industry as the rapper Drake, sheriff's officials said in a news release. Deputies responded to the home around 10:30 a.m. after receiving calls about a burglary and a suspect being inside the residence.
Deputies located Collins inside a locked room and said they found an opened soda and water bottle near her.
No property was stolen, but Collins was arrested without incident for burglary and entering a residence with the intent to steal the victim's personal property, sheriff's officials reported.
Collins was being held at the Lost Hills Sheriff's Station on $100,000 bail.