This is an archived article and the information in the article may be outdated. Please look at the time stamp on the story to see when it was last updated.
A female technician who was killed while working in a Lancaster home was identified Sunday, as the Los Angeles County Sheriff's Department announced an arrest in the homicide.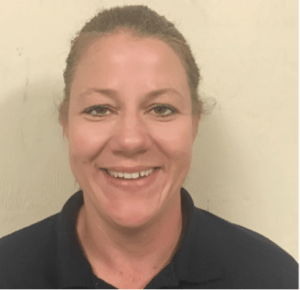 Lyndi Fisher, a technician with Arrow Appliance, was called out to a home around 6:10 p.m. Friday to repair a refrigerator, according to Christy M. Savoie-Knop, the owner of the company.
The 36-year-old was found unresponsive in the home in the 43200 block of Doverwood Court about five hours later around 11:10 p.m., the Department said in a news release.
She sustained blunt force trauma to her upper body and was pronounced dead at the scene, according to authorities.
When Savoie-Knop's sister, Carol, called Fisher around 7 p.m. with no response, she assumed Fisher was grabbing dinner, Savoie-Knop said.
A short while later Carol used a GPS tracker to locate Fisher's work van and check on her.
While there she noticed the customer, William Hughes, 30, looking at Fisher's work van and walking inside the residence, according to Savoie-Knop. Fisher was nowhere to be found, Savoie-Knop added.
Friday's visit was the second time Fisher had been to the home, according to Savoie-Knop. She visited the residence a week prior to assess the repairs.
Hughes told responding deputies that the technician was fixing an appliance when he briefly left his home Friday evening. When he returned, he found Fisher unresponsive on the floor, he said.
Hughes was interviewed by sheriff's detectives on Friday but not placed under arrest at that time.
Deputies arrested him on Sunday in connection with Fisher's killing, the release stated. He was being held in lieu of $2 million bail.
Hughes was the only person residing in the family-owned home, according to the Sheriff's Department.
Savoie-Knop told KTLA that there were no warning signs from Hughes that he may be potentially dangerous.
"If Lyndi had any indication she would have said something and we would have sent two male technicians back to finish the job," said Savoie-Knop. "This is, by no means, anything that Lyndi did. This was a random act of violence."
Savoie-Knop has set up a GoFundMe page for Fisher who was a wife and mother of three children.
Hughes, who was the only resident at the family owned home, is being held on a $2 million bail, authorities said.
Correction: An earlier version of this article incorrectly identified the sister. The language has been updated.