This is an archived article and the information in the article may be outdated. Please look at the time stamp on the story to see when it was last updated.
Authorities recovered the body of a 49-year-old tree trimmer who died after becoming trapped inside a palm tree outside a Hacienda Heights home on Thursday, officials said.
Simon Lemus' teenage daughter was on the job with him when she his heard screams for help, his family said. She ran over to discover her father had become lodged deep inside a mass of dried fronds at the base of the tree's canopy.
Lemus had been trimming trees more than half his life and worked with a local company. But on Thursday, he was doing a side job to help out a friend, his family said.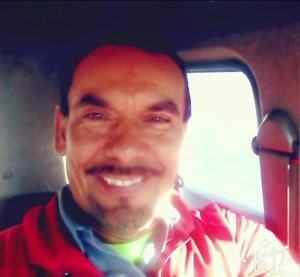 "Receiving news about my dad's passing at this accident is something that's very sad for our family," his son, Simon Lemus Jr., said through a translator. "But he passed away doing what he loved most."
Officers responded to the scene on the 15400 block of Garo Street at about 4 p.m., said Vanessa Lozano with the Los Angeles County Fire Department.
Aerial video showed two fire personnel had ascended a ladder to reach the palm fronds about 40 feet off the ground. They were pulling them apart and working to access deeper inside the tree, where Lemus was trapped.
By 5:15 p.m. they had strapped his limp body to the trunk of the tree and were working to get him down. Around 5:45 p.m., firefighters told KTLA he had been pronounced dead.
It appeared Lemus had become stuck under a tangle of dry palm fronds, which can collapse quickly and become very heavy. Coroner's officials have yet to determine a cause of death.
Leonel Granados, another tree trimmer who'd worked alongside Lemus for decades, said he was experienced and had proper safety equipment.
"I know he's a very strong guy, so I don't know what happened inside there," Granados said. "It's not the first one; he had trimmed, I think, thousands of palms."
Lemus' family remembered him as a loving husband, father and grandfather. Simon Jr. described him as a religious and charismatic man with a strong work ethic.
"First and foremost, he was a person who loved God," his son said. "He was the best kind of guy, admirable, always smiling."