This is an archived article and the information in the article may be outdated. Please look at the time stamp on the story to see when it was last updated.
The day after a gunman was found dead at a New Jersey mall, emergency responders were conducting a previously scheduled tactical-response drill at Los Cerritos Center.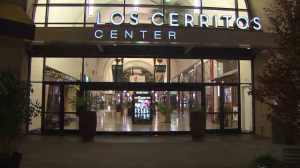 Personnel from the Cerritos Sheriff's Station, Los Angeles County Fire Department, Cerritos Community Emergency Response Team and mall security participated in the mock exercise, authorities said. They were joined by officials from the Lakewood, Norwalk and Pico Rivera sheriff's stations.
"Basically, what we're doing, it's first responders working with the mall employees and mall security, going through various scenarios that could happen at a local mall, having to do with any type of activity that would be dangerous to the public," said Capt. Keith Swenson of the Los Angeles County Sheriff's Department.
"There's three different scenarios," he added. "One of them will be an active shooter."
The drill began hours after 20-year-old Richard Shoop reportedly opened fire at the Westfield Garden State Plaza in New Jersey. No one was injured in the shooting.
Shoop's body was later found in an obscure part of the mall. He had apparently shot himself in the head, authorities said.
"Those types of incidents are so rare, which is why it's so noteworthy," Swenson said. "When it comes to violent crime, especially at the Cerritos mall, I literally cannot remember the last time that there was a violent crime here."
The mock exercise at Los Cerritos Center was expected to conclude by 10 a.m., when the mall is scheduled to open for business.