This is an archived article and the information in the article may be outdated. Please look at the time stamp on the story to see when it was last updated.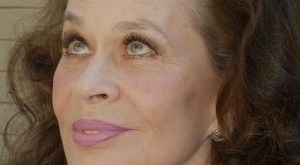 Actress Karen Black's long and public battle with cancer has ended with her death, her agent said Thursday.
Black, who was nominated for Oscar for her role in the 1970 film "Five Easy Pieces," was 74.
"She was a stellar person in every area of her life," agent Sarabeth Schedeen wrote. "Smart funny talented tenacious supportive and loving.  Everyone who knew her will miss her."
Black took her fight to overcome her illness to a crowd-funding website earlier this year, raising thousands of dollars to pay for treatments she hoped to get in Europe.
Her husband posted a message to donors Wednesday — just hours before her death — explaining that over the last months her "health continued to deteriorate at an alarming pace."
Click here to read full story at CNN.com.