This is an archived article and the information in the article may be outdated. Please look at the time stamp on the story to see when it was last updated.
A statewide Flex Alert is in place Tuesday for California as residents deal with a heatwave that is expected to continue until at least Thursday.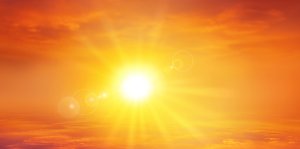 Record-breaking temperatures and dry conditions forecast for the region are bringing an elevated risk of fire danger to Southern California, most of which was under excessive heat warnings and heat advisories Tuesday.
Temperatures are expected to climb between 100 and 111 degrees for local valley and mountain locations, according to the National Weather Service.
Even areas near the coast could see temperatures ranging from 85 to 103 degrees.
The heat wave is forecast to continue through Thursday, and possibly linger into next week, according to forecasters.
The hot weather also brings and increased potential for power outages.
The California Independent System Operator has issued a statewide Flex Alert for California.
Residents are asked to turn off all unnecessary lights and postpone using major appliances until after 9 p.m.
Air conditioners should be set to 78-degrees or higher, according to the California ISO website.
Californians were reminded to drink plenty of water, reduce time outdoors and never leave kids or pets in the car.
A list of cooling centers for the Los Angeles County area can be found here.