This is an archived article and the information in the article may be outdated. Please look at the time stamp on the story to see when it was last updated.
So many people have fallen sick with influenza in California that pharmacies have run out of flu medicines, emergency rooms are packed, and the death toll is rising higher than in previous years.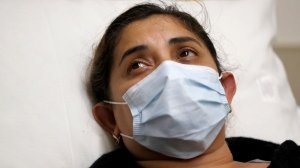 Health officials said Friday that 27 people younger than 65 have died of the flu in California since October, compared with three at the same time last year. Nationwide and in California, flu activity spiked sharply in late December and continues to grow.
The emergency room at UCLA Medical Center in Santa Monica typically treats about 140 patients a day, but at least one day this week had more than 200 patients — mostly because of the flu, said the ER's medical director, Dr. Wally Ghurabi.
"The Northridge earthquake was the last time we saw over 200 patients," Ghurabi said.
Read the full story on LATimes.com.