This is an archived article and the information in the article may be outdated. Please look at the time stamp on the story to see when it was last updated.
A 21-year-old Fontana man was sentenced 25 years to life in state prison in the brutal murder of his ex-girlfriend's father, in which the victim was robbed, beaten and stabbed before his car was set on fire, the San Bernardino County District Attorney's Office announced Monday.
In November 2016, Edward Morales was convicted of killing 40-year-old Alejandro Padilla — which included convictions for first degree murder, carjacking, robbery and kidnapping for the purpose of robbery, prosecutors said.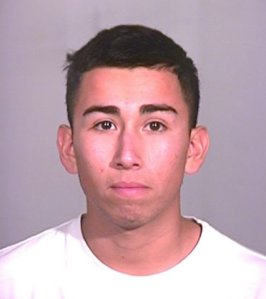 The violent slaying happened in July 2013, when Morales and Richard Gonzalez, both 18 at the time, lied in wait for Padilla to come out of his home, according to prosecutors. Authorities have said Morales knew Padilla since he previously dated his daughter.
"On the day of the crime, both defendants waited for the victim to come out of his home to go to work," Deputy District Attorney Reza Daghbandan said in a news release.
"When he came out of his house, they confronted him with a bat and a gun and then dragged him into his own car," Daghbandan said.
The two teenagers had planned to rob Padilla, believing he carried a lot of money on him, according to Daghbandan.
As Morales drove the car away, Padilla was in the back being beaten with a gun and stabbed with a pair of scissors by Gonzalez, prosecutors said. Padilla died in the car some time later, but in a news release, prosecutors did not specify when.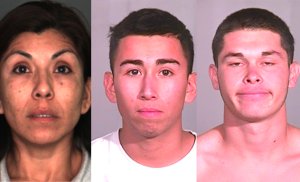 After Morales left the car at a park, Gonzalez later returned to burn it, prosecutors said. In a news release, the DA's office did not offer further possible details about Morales' role.
The charred vehicle turned up a day after Padilla was reported missing, with his dead body recovered from inside, authorities said following arrests in the case.
Morales and Gonzalez were arrested a month after the killing, and just two days after being arrested, Gonzalez committed suicide while in custody.
He was found hanging from a bed sheet in his cell, authorities said at the time, and was later pronounced dead at a nearby hospital.
In court, Padilla's two daughters told a judge of the emotional pain and suffering the murder of their father has left.
"A lifetime of imprisonment can't change what he has done to us," Emily, the daughter of Padilla who dated Morales, said at the sentencing hearing, according to a news release.
"No matter how much time he serves, he can never take away all the hurt and suffering that his actions have caused our family," she said. "He robbed us of our future."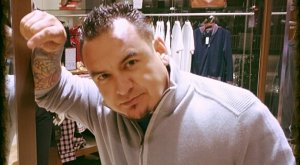 A month after the killing, a Padilla family friend named Tony Granados had told KTLA that Morales seemed "obsessed" with Emily. They dated for about a year, but once they broke up, things took a dark turn as Padilla struggled to "keep (Morales) away from his daughter," Granados said.
Friends told KTLA the worried father was in the process of filing a restraining order against Morales at the time he was killed.
In court, the victim's daughters also read a victim impact statement on behalf of their mother, telling the judge their family "no longer can hear the voice that brought us so much happiness and laughter," as quoted in a DA news release.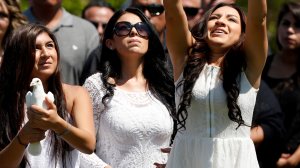 "Our lives have forever been changed," the daughters said on behalf of their mother. "He took away my best friend, my husband, the father of my girls. It brings me to tears to know that they won't ever be able to walk down the aisle on their wedding day with their dad's hand next to them, that they can no longer go to him when they are feeling sad and need a comforting hug."
In addition to Morales and Gonzalez, there were two other defendants in the case.
Alma Quezada, Morales' 41-year-old mother, was arrested as an accessory after the fact of murder and was sentenced to 19 days in county jail in September 2015. That same month, a man named Victor Morales pleaded guilty to accessory after the fact, though prosecutors did not specify what his sentence was.
In a news release, prosecutors did not offer information about how Quezada or Victor Morales were involved. They also did not specify whether Edward Morales and Victor Morales are related.