This is an archived article and the information in the article may be outdated. Please look at the time stamp on the story to see when it was last updated.
Forty-six immigrants carrying temporary visas arrived at St. Joseph's Catholic Church in Fontana on Thursday aboard Homeland Security buses.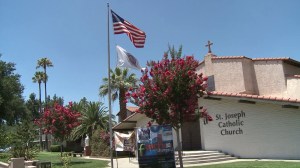 The church is helping federal agencies process the immigrants.
Following anti-immigrant protests in Murrieta, Fontana residents were giving the immigrants, most of them children, a much warmer welcome.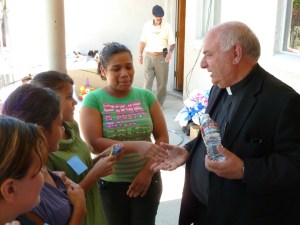 "I think it's good. Why not help them?" said resident Maria Manriquez, who was spending the afternoon at a park next to the church. "Many of us in the community came here the exact same way. We went through the same thing. Just how they're suffering now, that's how we suffered."
Click here to read the full story on LATimes.com.