This is an archived article and the information in the article may be outdated. Please look at the time stamp on the story to see when it was last updated.
Two California teens were arrested on Wednesday in connection with threatening clown posts and profiles on social media.
A 14-year-old student, identified as "Fontana Killer Clown" on social media, was arrested on suspicion of criminal threats, according to Fontana police.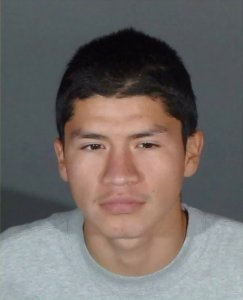 The second teen, 19-year-old William Salazar, was also arrested on suspicion of criminal threats in a separate incident, according to the Glendora Police Department.
The 14-year-old boy wanted to scare people and see how many followers he could gain on his social media page, police said. Fontana detectives worked with the Fontana Unified School Police to identify the boy after receiving calls of threats on social media.
Salazar is accused of making death threats against students at a local high school through clown Facebook and Instagram profiles, Glendora Chief Tim Staab told KTLA. He is a former student at Sierra High School, police said.
These incidents come as reports of clown sightings and threats have prompted warnings across the country. Sales of clown costumes are reported to be up 300 percent over a year ago and "real" clowns say they are losing business.
The 14-year-old boy was booked at San Bernardino Juvenile Hall.
Salazar is being transported back to Glendora for booking. His bail will be set at $50,000.