This is an archived article and the information in the article may be outdated. Please look at the time stamp on the story to see when it was last updated.
A Fontana man has been convicted of killing his estranged wife and dumping her body in Chino in 2013, San Bernardino County District Attorney's Office officials announced Tuesday.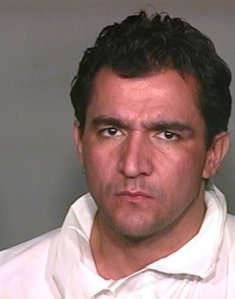 A jury convicted Victor Lopez Friday of first-degree murder in the strangulation death of Lorna Lopez. The jury also found true the allegation that Lopez used a cord in the killing.
Prosecutors said that Lorna Lopez, 40, had recently told her husband that she was planning on seeking a divorce.
The pair were reported missing on March 12, 2013 and the investigation led to Victor Lopez's nephew, Joseph Rodriguez, 41.
Officers found a bag of bloody clothes at his Huntington Park home and police began investigating the Lopezs' disappearance.
Lopez eventually contacted his family and told them he had just left for a few days and claimed to be unaware of his wife's disappearance.
He was questioned by police about the bloody clothes that were discovered and Lopez eventually admitted that he and his wife had been in an argument. He also told detectives where they could find her body, officials said.
When Lopez took the stand at trial he said he killed his wife in the heat of passion after finding out that she was seeing someone else.
Officials said Lopez strangled his wife after an argument and took her body to a site in Chino where he dumped it.
Lopez faces 26 years to life in prison when he is sentenced April 7.
Rodriguez was charged with accessory after the fact and pleaded guilty in June 2013.