This is an archived article and the information in the article may be outdated. Please look at the time stamp on the story to see when it was last updated.
A 15-year-old former student was arrested Tuesday after allegedly tweeting that Chino High School "needs a good shooting" and suggesting that he would repeat the Columbine massacre, according to authorities.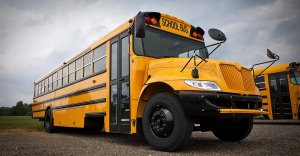 The teen posted two messages about 2:30 p.m. on Twitter, saying, "I am recreating Columbine!" and "Chino needs a good shooting," said Bob Dowling, founder and president of the Tactical Institute, a Washington, D.C., organization that monitors social media for threatening statements and notifies law enforcement agencies and other organizations and institutions.
After spotting the threats, his group notified Chino High officials, who called police.
The Chino Police Department identified the teen as an Ontario boy who had been expelled from the high school, said Tamrin Olden, a department spokeswoman. He was arrested at his home on suspicion of making criminal threats and taken to the San Bernardino County Juvenile and Assessment Center. His identity was not released because he is a minor.
Click here to read the full story on LATimes.com.