This is an archived article and the information in the article may be outdated. Please look at the time stamp on the story to see when it was last updated.
A 44-year-old man who worked as a coach for after-school programs at two Los Angeles Unified elementary schools was sentenced to 105 years to life on Tuesday for molesting seven girls, the Los Angeles County District Attorney's Office said.
Ronnie Lee Roman of San Fernando was found guilty on seven counts of lewd act on a child, the DA's office said. The seven girls — six of whom Roman molested on school grounds — ranged in age from 8 to 11 years old, prosecutors said.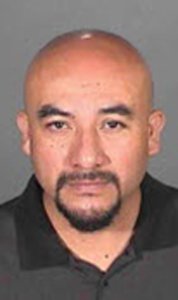 Roman sexually molested a student Vine Elementary in Hollywood between August 2001 and July 2002, the DA's office said.
About a decade later, Roman molested five female students at Cahuenga Elementary in Los Angeles while working there between January 2012 and September 2014, prosecutors said.
Six assaults occurred on school grounds and one occurred at a victim's home, according to the DA's office.
One of the students at Cahuenga reported the abuse and then all the other allegations came to light, DA's spokesman Ricardo Santiago said. While the student at Vine Elementary had reported the abuse years earlier, no corroborating evidence was found at the time, Santiago said.
Editor's note: An earlier version of this article incorrectly stated that Roman worked for the LA's Best after-school program, citing the DA's office. The DA's office issued a correction indicating that Roman in fact did not work for that program, and the KTLA article has been updated.