This is an archived article and the information in the article may be outdated. Please look at the time stamp on the story to see when it was last updated.
The former city manager of Fullerton was hit with two misdemeanor charges Friday in connection to a crash he was involved in on election night,  officials said.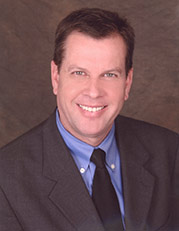 Joseph Burt Felz has been charged with one count each driving under the influence and hit and run with property damage, according to a statement from the Orange County District Attorney's office.
The former public official was allegedly driving drunk in a residential area of Fullerton on the night of Nov. 8, 2016, when prosecutors say he drove over a curb and hit a tree. Someone who witnessed the crash alerted authorities, and the Fullerton Police Department located Felz near the scene, according to DA's officials.
He is accused of unlawfully failing to stop his vehicle immediately.
At the time, Felz was still working as city manager for Fullerton, but he announced a voluntary leave of absence on Nov. 15 before later stating he decided to retire on Dec. 31, according to the Orange County Register.
Felz, 58, faces a maximum sentence of one year in county jail if convicted as charged, prosecutors said.
He is scheduled to be arraigned April 3 at the North Justice Center in Fullerton.