This is an archived article and the information in the article may be outdated. Please look at the time stamp on the story to see when it was last updated.
Former television news anchor Bree Walker was arrested early Wednesday morning on suspicion of drunk driving in Anaheim, police said.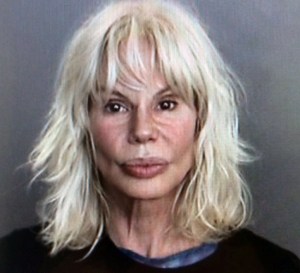 Walker, 61, was pulled over shortly after midnight in the area of Beach Boulevard and Ball Road (map) after allegedly making an illegal left turn, Anaheim police Sgt. Tim Schmidt said.
According to Schmidt, officers said they smelled alcohol and noticed "her eyes were blood-shot and watery." She also appeared to be "disheveled," police said.
She was arrested after failing a field sobriety test and was taken to the Anaheim police station where she submitted to a blood test, according to Schmidt.
She was released about four hours later on a written promise to appear, Schmidt said.
Walker worked as a news anchor at KCBS in Los Angeles the 1980s and 1990s. Before that, she worked at Channel 10 in San Diego.