This is an archived article and the information in the article may be outdated. Please look at the time stamp on the story to see when it was last updated.
An ex-Los Angeles County sheriff's deputy pleaded no contest Tuesday to killing a former neighbor in Sylmar who had been involved in a dispute with his son.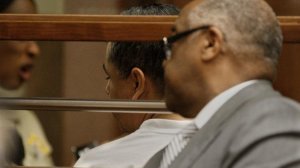 Francisco "Frank" Gamez II entered the plea to second-degree murder and attempted murder charges in a downtown Los Angeles courtroom, according to Greg Risling, a spokesman for the Los Angeles County district attorney's office.
Los Angeles County Superior Court Judge George Lomeli sentenced Gamez, 45, to 25 years to life in prison.
A defense attorney could not be reached for comment.
Click here to read the full story on LATimes.com.