This is an archived article and the information in the article may be outdated. Please look at the time stamp on the story to see when it was last updated.
A former Orange County beauty queen charged Friday with producing and selling child pornography involving a 4-year-old female relative is facing 14 years, 8 months in prison and mandatory lifetime sex offender registration if convicted, officials said.
Meghan Breanna Alt, 25, was charged with one felony count of possession and control of child pornography, three felony counts of lewd act upon a child under 14, and a sentencing enhancement allegation for substantial sexual conduct with a child.
Alt was arrested by investigators with the multi-agency Orange County Child Exploitation Task Force after a traffic stop in San Diego County on Wednesday.
Her arrest was announced by the Orange County Sheriff's Department Thursday, when a department spokesman said she was suspected of using a 4-year-old family member to manufacture child pornography and then distribute it.
On Friday, authorities were more specific. They said Alt took photos of a 4-year-old girl, a relative identified only as Jane Doe, in sexually explicit poses.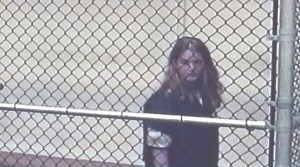 The photos were taken between Jan. 1 and Oct. 7, 2015, according to a joint news release issued by the Orange County District Attorney's Office, the Orange County Sheriff's Department and U.S. Immigration and Customs Enforcement's Homeland Security Investigations.
Alt allegedly used her cellphone to distribute the pictures in exchange for money and gifts. In one case, Alt was accused of sending the photos to a Marine stationed in Southern California.
On Thursday, authorities said the investigation was prompted by information obtained from the Naval Criminal Investigative Service.
At the time of the alleged crimes, Alt was a church youth volunteer at The Church of Jesus Christ of Latter-Day Saints in San Clemente and Irvine, and had access to children, authorities said following her arrest.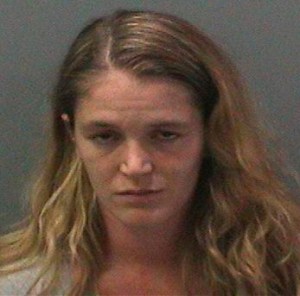 Alt also competed as Mrs. Orange County in the Mrs. California-America pageant in 2014.
Hundreds of sexual predators have been prosecuted in connection with Orange County Child Exploitation Task Force investigations, according to Mark Selby, deputy special agent in charge in Los Angeles for Homeland Security Investigations, which is a part of the task force.
"The public would undoubtedly be surprised by diversity of the defendants," Selby said in Friday's news release. "As this case underscores, the suspects in these cases come from all walks of life. The stereotype that such crimes are perpetrated exclusively by 'dirty old men' simply doesn't apply."
Alt appeared briefly in court in Santa Ana Friday afternoon, but her arraignment was postponed till Oct. 30. She was ordered held on $100,000 bail.
Sheriff's spokesman Lt. Jeff Hallock said because of Alt's contact with young children, investigators believe there is a possibility of more victims. The Sheriff's Department, DA's office and federal investigators on Friday renewed their call for help identifying possible additional victims.
Anyone with information was asked to call the Sheriff's Department at 714-647-7418 or 714-647-7000. Those who wish to remain anonymous can contact Orange County Crime Stoppers at 855-847-6227.
Authorities on Friday said Alt was from San Clemente; the Sheriff's Department said Thursday she lived in Irvine.
Neighbors at Alt's address in San Clemente told KTLA Thursday that she had moved away. Her arrest surprised them.
More video;