This is an archived article and the information in the article may be outdated. Please look at the time stamp on the story to see when it was last updated.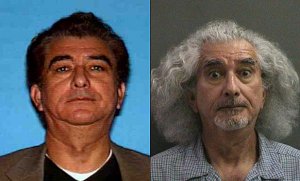 A former Santa Ana teacher was convicted of seven child exploitation charges on Thursday after traveling to the Philippines to engage in sex with two underage girls and producing videos of the abuse. 
Robert Ruben Ornelas, 65, was found guilty in federal court of two counts of engaging in sexual conduct in a foreign place, three counts of producing child pornography and two counts of possessing child pornography.
Ornelas, a onetime school teacher and girls' softball coach with the Santa Ana School District, was convicted in relation to three specific trips he made in 2006, 2008 and 2012.
During these trips he sexually assaulted two girls who were as young as 8, took videos of the molestation and brought the images with him when he returned the U.S., according to the Department of Justice.
"Pedophiles in the U.S. will not escape prosecution by traveling to foreign lands to victimize children," said United States Attorney Eileen M. Decker. "Federal law contains provisions designed to protect children, whether they live in the United States or abroad. This case serves as a lesson and warning to any other person considering trip to engage in sex with minors. American law enforcement is adept at investigating this crime and will pursue a criminal case that could lead to a very lengthy prison sentence."
The investigation into Ornelas began in 2013 when federal authorities received a tip that he possessed a large quantity of child pornography.
During a search of his home, investigators found images, videos and information on Ornelas' computer and digital media. 
His two victims were able to travel to the U.S. to testify against the 65-year-old.
Ornelas faces a statutory maximum sentence of 190 years in federal prison. He will also face mandatory minimum 15-year prison terms for each of the three child pornography production charges.
"This conviction should serve as a warning to every sexual predator who mistakenly believes they can evade justice by violating the innocence of children overseas," said Joseph Macias, special agent in charge of Homeland Security Investigations- Los Angeles. "There can be no place for the abuse of foreign children by our citizens, and HSI will seek to defend the rights of those victims no matter how far they live from our shores."
Ornelas worked as a teacher and coach from 1992 to 2003, authorities said.
He was also believed to have worked in or around an unlicensed daycare facility near his residence throughout the 1980s and possibly the early 1990s.