This is an archived article and the information in the article may be outdated. Please look at the time stamp on the story to see when it was last updated.
A man who previously worked as a youth minister was arrested on suspicion of sexually assaulting at least four underage girls, including three of his stepdaughters, Los Angeles police said Friday.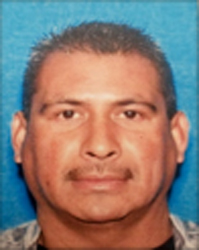 Officials said they were releasing a photo of the man, Pablo Cesar Cartagena, in hopes that any additional victims will come forward.
Cartagena was arrested at his home around 3 p.m. Thursday, according to a Los Angeles Police Department news release.
Authorities did not disclose in what city he lives but said he worked as a youth minister and counselor at a church in the 8700 block of Van Nuys Boulevard in Panorama City from 2007 to 2012.
While three of his alleged victims are his stepdaughters, the fourth is a family friend from the church, investigators said.
The alleged crimes began in 2005, when Cartagena is accused of repeatedly sexually assaulting one of his stepdaughters while the two of them were home alone. The activity carried on for about one and a half years, while she was between ages 6 and 12, police said.
He also allegedly went into his developmentally disabled stepdaughter's bedroom, locked the door and violently sexually assaulted her from 2008 through 2009.
And, on two occasions in 2008 and 2009, he allegedly sexually assaulted a teenage stepdaughter as she was showering, similarly while no one else was home.
He is accused of sexually assaulting his fourth victim at a church function when she was 10 years old.
Police believe Cartagena could have additional victims and urged anyone with claims or information to come forward. Contact Officer Kershner Gilder at 213-486-0567, Detective Garcia at 213-486-0570, Detective Ramirez 213-486-0599 or the Valley Bureau abused child section at 818-374-5415.