This is an archived article and the information in the article may be outdated. Please look at the time stamp on the story to see when it was last updated.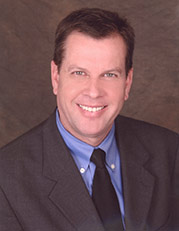 A former Fullerton police sergeant is accused of filing a false police report in 2016 while investigating a single-vehicle crash involving the then-city manager, who had been drinking, prosecutors said Tuesday.
Sgt. Rodger Jeffrey Corbett, 45, also allegedly drove City Manager Joseph Felz home that night, the Orange County District Attorney's Office said in a news release.
Officials allege Felz initially attempted to drive his disabled vehicle away from the scene where he drove over a curb and smashed into a tree in a residential area of Fullerton in the early morning hours of Nov. 9, 2016 — hours after the results of the last general election came in.
After officers responded, they noticed Felz appeared intoxicated and called Corbett to investigate due to Felz's government position, the DA's office said.
But the sergeant only conducted a cursory examination of Felz and wrote in his report that the city manager was not intoxicated, prosecutors said.
He also allegedly documented false information about the city manager's sobriety.
However, Felz was still charged in March 2017 with driving under the influence of alcohol and hit-and-run with property damage.
The following December, he pleaded guilty to misdemeanor conduct and admitted he was driving drunk that night. Later the same month, Felz retired from his position as city manager after previously announcing a voluntary leave of absence, the Orange County Register reported at the time.
Felz was sentenced to 40 hours of community service and three years of informal probation. He was also ordered to complete a three month first offender program and pay a $390 fine.
District attorney's officials have also been probing how Corbett handled the case since the night of the crash, and the city of Fullerton released a statement saying Fullerton police commissioned both an internal and independent investigation of the incident.
Corbett has not been employed with the Police Department since March 8, 2018, officials said.
"The Fullerton Police Department recognizes public trust is at the core of what they do, and the actions that form the basis of the District Attorney's criminal charges are not tolerated," the city's statement read.
On Tuesday, the sergeant was charged with one felony count of false report filed by peace officer.
In convicted as charged, the Corona resident could face up to three years in state prison.
Corbett was scheduled to be arraigned Sept. 18 in Santa Ana.