This is an archived article and the information in the article may be outdated. Please look at the time stamp on the story to see when it was last updated.
A man who owned and operated several drug treatment and rehabilitation centers has been arrested on suspicion of sexual assault and Los Angeles County Sheriff's Department officials are seeking additional victims.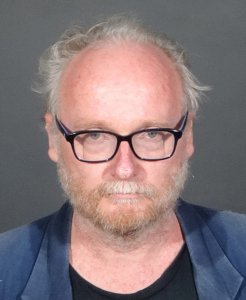 Christopher Bathum, 55, was arrested Thursday after a monthslong investigation, officials said in a news release.
The investigation began in May after several allegations of sexual assaults taking place between 2012 and 2016.
Bathum owned 13 Community Recovery treatment facilities in Los Angeles and Orange counties and six in Colorado, according to the sheriff's department.
The alleged victims are former clients of the rehab centers.
Bathum was arrested on suspicion of several counts of sexual assault and was booked into the Lost Hills Sheriff's station.
Detectives believe there are additional victims among Bathum's former clients.
Anyone with information about Bathum is asked to call the sheriff's special victims bureau at 877-710-5273.
Bathum is also suspected of fraud and conspiracy in his treatment of his clients, the California Department of Insurance announced. Bathum and Kirsten Wallace are alleged to have stolen patient identities, among other offenses, the department said.
"Bathum and Wallace's alleged conspiracy victimized hundreds of people addicted to drugs and alcohol by keeping them in a never-ending cycle of treatment, addiction, and fraud-all the while lining their pockets with millions of dollars from allegedly fraudulent insurance claims," Insurance Commissioner Dave Jones said in a news release Thursday.
The pair billed insurance companies more than $176 million in fraudulent claims, according to Jones' department.