This is an archived article and the information in the article may be outdated. Please look at the time stamp on the story to see when it was last updated.
A former Santa Ana High School science teacher, accused of having sex with a 16-year-old student in his classroom, was scheduled to be arraigned Thursday. Meanwhile, authorities said they were searching for more victims.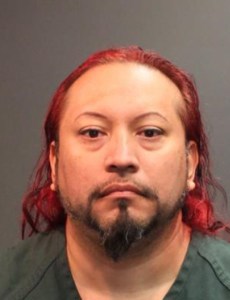 Alvar Albert Gonzalez, 45, was taken into custody Sept. 4 and charged with two felony counts: unlawful sexual intercourse, and possession and control of child pornography, according to a joint statement from the Santa Ana Police Department and Orange County district attorney's office. If convicted, he faces a maximum sentence of three years and eight months in state prison, and mandatory lifetime sex-offender registration.
Gonzalez was not in custody Thursday, having been released on $20,000 bail, the news release said. He was expected to appear for his arraignment at the Central Justice Center in Santa Ana.
In addition to his teaching position, Gonzalez ran an anime club at the school, prosecutors said. Anime is style of animation, created in Japan, marked by colorful images and action-filled stories.
On "several occasions" between Sept. 1, 2013, and June 30, 2014, Gonzalez allegedly had sex with a 16-year-old female student in his classroom. During one such encounter, "the defendant is accused of recording a sexually explicit video of the victim," according to the statement.
Santa Ana High School administrators contacted police after another student, on Dec. 17, reported what authorities described as "possible inappropriate contact" by Gonzalez. A subsequent investigation led to the discovery of the alleged 16-year-old victim.
Anyone with information about the case was asked to call Santa Ana police Detective Javier Aceves at 714-245-8542 or Orange County Supervising District Attorney Investigator Mark Gutierrez at 714-347-8794.