This is an archived article and the information in the article may be outdated. Please look at the time stamp on the story to see when it was last updated.
A man who allegedly sent a staff member at Soka University in Aliso Viejo threatening YouTube videos where he talked about a "killing spree" has been arrested, Orange County Sheriff's Department officials announced Monday.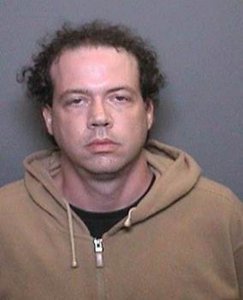 On Nov. 1, David Kenneth Smith began exchanging emails with an instructor about disciplinary action taken against Smith over his alleged marijuana use when he attended the university in 2008.
Smith, 39, apparently became frustrated over the email exchange and he allegedly emailed the staff member a link to a YouTube video that showed him holding a semiautomatic pistol on his chest.
The YouTube channel included other recently recorded videos where he allegedly talked about wanting to engage in a "killing spree," officials said.
In a video titled "What Good Does Killing Ever Do," Smith says going on a "killing spree" sounds like a "great idea" compared to "dying or committing suicide."
Smith was arrested Nov. 2 after an investigation involving the joint terrorism task force, officials said. Nine loaded firearms registered to Smith were recovered after his arrest, officials said.
Investigators believe that Smith's threats were credible and that an attack was possible.
He was booked on suspicion of making criminal threats and is being held on $1 million bail. He was charged Monday and pleaded not guilty.
Wendy Harder, a spokeswoman for Soka University, told KTLA that the school has no comment and officials are letting the sheriff's department handle the investigation. A spokeswoman told the Times that Smith graduated in 2008.
Soka University is a private four-year liberal arts college that opened in Aliso Viejo in 2001, seven years after its graduate programs first began enrolling students at a campus in Calabasas. About 419 undergrads attend the university, according to U.S. News & World Report.