This is an archived article and the information in the article may be outdated. Please look at the time stamp on the story to see when it was last updated.
Fresno County authorities say they have uncovered a nearly $1-million beehive theft operation that targeted Central Valley almond orchards.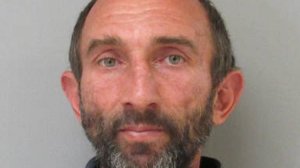 Investigators say Pavel Tveretinov, a 51-year-old beekeeper from Sacramento, was behind the thefts and likely stole hives from all over California during the last three years, according to the Fresno County Sheriff's Office. Tveretinov was arrested on suspicion of possessing stolen property and released on $10,000 bail.
The beehive thefts triggered concerns last year within the apiary industry, and an advisory went out to beekeepers, bee brokers and almond growers urging them to stay vigilant.
Detectives got a break in the case on April 28, when they visited an orchard in Fresno to follow up on a theft report. There, they spotted Tveretinov in a beekeeper suit tending to more than 100 beehives.
Read the full story on LATimes.com.