This is an archived article and the information in the article may be outdated. Please look at the time stamp on the story to see when it was last updated.
The boyfriend of a teenager who was shot and killed in Pasadena over the weekend has been arrested as a suspect in her death, the Pasadena Police Department announced in a news release Monday evening.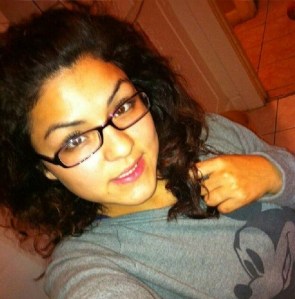 Irais Acosta, 19, was fatally shot Sunday morning at a house in the 1500 block of North Raymond Avenue (map), according to Pasadena police.
A makeshift memorial was placed outside the home Monday.
Her boyfriend, Jonjon Crummie, 18, was arrested at 4 p.m. Monday after being taken to Los Angeles County-USC Medical Center by his mother, "who facilitated his surrender," according to a police news release. He had been named as a suspect earlier in the day.
He was brought to the psychiatric ward Monday afternoon after becoming suicidal over Acosta's death, family members said.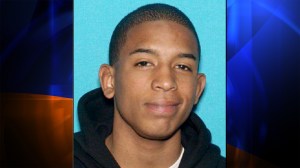 "He says … he don't remember anything," Crummie's mother Yvonne Lomeli told KTLA. "He says, 'I was sitting down talking to her … and the next thing you know, I just remember yelling and, when I looked, she was already dead.'"
Lomeli said her son had "no reason" to take Acosta's life, but there were "a lot of mental issues behind this."
"For whatever reason, he snapped," Lomeli said.
She said he had borrowed a gun for protection from gangs in Pasadena "that kept on chasing him down."
Crummie, whose mother said he'd never been in trouble with the law before, was taken into custody on suspicion of murder, according to the Pasadena Police Department. County sheriff's deputies detained him until detectives could arrive.
In a news release, police had earlier described Crummie as "armed and dangerous."
One of the victim's relatives said Crummie was very controlling.
"My family says that he was very jealous," said Angel Olvera-Lopez, the victim's cousin. "She would only hang out with him. No time for friends."
Crummie had a vision Sunday night of Acosta in which she waved to him and blew him a kiss, Lomeli said.
Crummie had been described by police as a black man, 5 feet 11 inches tall, about 130 pounds and with black hair and brown eyes.
Before his arrest, Crummie had last been seen running northbound from the scene, according to news release.
Anyone with information was urged to call the Pasadena Police Department at 626-744-4241, or Detective Lt. Terysa Rojas at 626-744-4517.
A Go Fund Me account was set up to help Irais Acosta's family pay for her funeral.
Click here to donate.
KTLA's Anthony Kurzweil, Kareen Wynter and Melissa Pamer contributed to this article.