This is an archived article and the information in the article may be outdated. Please look at the time stamp on the story to see when it was last updated.
The disappearance of a 22-year-old woman reported missing earlier this week in Shadow Hills has triggered a frantic search by friends and family that went into the evening hours Saturday.
Sahara Eve Von Fisher was last seen near the 9600 block of Stonehurst Avenue around 5 p.m. on Tuesday, according to the Los Angeles Police Department. She has not been seen or heard from since, police said.
"Her parents are unbelievably worried," said Jenny Katz, one of the many friends who went searching for her Saturday evening at Sunland Park. "We hope she hasn't gone too far … we love and we miss her."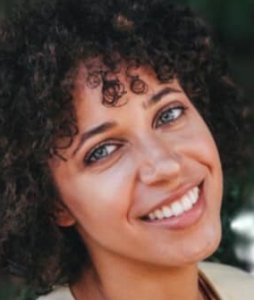 Loved ones searched for Fisher throughout the park, going off of a possible sighting reported there a day earlier. Some said she had just gone for a walk when she disappeared earlier this week.
Meanwhile, Fisher's parents and others searched for her in other parts of the region.
The Burbank graduate spent her high school years as a popular student who "everyone wanted to hang out with," said Flora Demirchian, another friend who joined the search party.
"She's not the type to just leave or disappear so it's very concerning," Demirchian said.
Demirchian said she was texting Fisher just two hours before she went missing and remembers her saying she had an audition the following day.
Friends and family are also concerned because, at least according to one friend, Fisher didn't have any crucial belongings with her when she left.
"She left her phone and her wallet. Apparently, she didn't even have any money on her," said Robert Miner, another friend searching at the park.
"So obviously there's a reason for concern there," he said.
LAPD officials have described Fisher as having light black hair and hazel eyes. She stands about 5 feet, 3 inches tall, according to police.
While authorities said she weighed 160 pounds, the Facebook group "Find Sahara" estimated her to be around 125 pounds.
With no major leads, private citizens have been mainly leading the search efforts as police await more information, according to Katz.
"We're working diligently and tirelessly and no one is stopping," Katz said.
"I'm not sure what the police can do without like major leads," she said. "We've been really doing a lot of the search on our own."
Anyone with information is asked to contact LAPD's Missing Persons Unit at 213-996-1800.  Calls during non-business hours or on weekends should be directed to 877-527-3247.
Anonymous tips can be forwarded to L.A. Regional Crime Stoppers at 800-222-8477 or www.lacrimestoppers.org.