This is an archived article and the information in the article may be outdated. Please look at the time stamp on the story to see when it was last updated.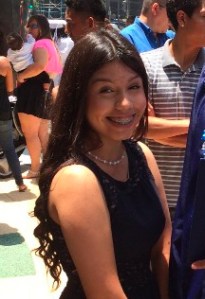 The second of two bodies found earlier this week in a park in Montecito Heights was identified by friends on social media as 17-year-old Briana Nicole Gallegos.
Gallegos' body was discovered Wednesday near a hiking trail in popular Ernest E. Debs Regional Park alongside Gabriela Calzada, 19, who was positively identified by the Los Angeles County coroner's office Thursday.
Authorities have not confirmed the identity of the second victim, but did tentatively identify her Thursday, saying only that she was a minor.
LAPD Cmdr. Andrew Smith told the Los Angeles Times the second victim was 17.
Friends told KTLA that Gallegos attended Sotomayor Learning Academies in Glassell Park.
Investigators also revealed Thursday that Calzada had been reported missing around 9 p.m. Wednesday, several hours after her body had already been found.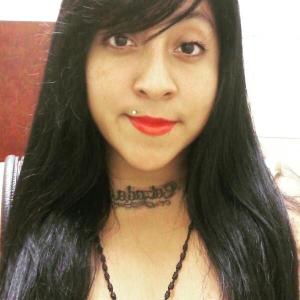 A cause of death has not been determined for either of the victims, but there was evidence of blunt force trauma on both bodies and a homicide investigation was underway.
On Wednesday, police on scene at the sprawling park in Northeast L.A. said the women were fully clothed and showed no signs of sexual assault.
Aerial video from Sky5 showed the bodies lay in a brushy area only a few dozen feet from a trail.
A GoFundMe page has been set up for Gallegos.
Investigators in Hollenbeck Division were in touch with homicide detectives in LAPD's Robbery-Homicide Division, which was still working the unsolved cases of two young Lincoln Heights women who were found dead in recent years, according to Detective Frank Carrillo.
"We are in constant communication with Hollenbeck homicide. ... We need to know whether we're dealing with the same series or not," said Carrillo, who works for Robbery-Homicide. "At this point ... it does not appear that these cases are in fact related."
Michelle Lozano, 17, was found in April 2011, and 22-year-old Bree-anna Guzman was discovered in January 2012. The two deaths were linked through DNA evidence last year, when $100,000 in rewards was offered in the case.
"I can certainly understand the panic and the fear that goes out into the Lincoln Heights community when something like this happens," Carrillo said. "Another couple females discovered -- it's a very sad situation."
More video: