This is an archived article and the information in the article may be outdated. Please look at the time stamp on the story to see when it was last updated.
A fundraising page has been set up to help the son of a man who was shot and killed in a Fullerton triple homicide last weekend.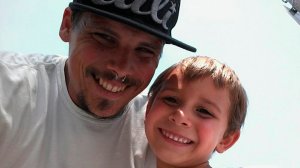 Arthur William Boucher, known as Billy, was found with "significant trauma" at a residence in the 400 block of South Gilbert Street on Sunday, along with Jennifer Goodwill-Yost, 39, and her husband, Christopher Yost, 34.
Two girls, ages 6 and 9, were found safe in the home, the younger one called 911, Fullerton Police said.
Boucher, 28, was a friend of the Yosts and had a 5-year-old boy named Ryker.
Josh Acosta, 21, and Frank Felix, 25, were arrested in connection with the crime and have been charged with three felony counts each of special circumstances murder.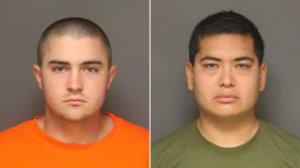 The Yosts 17-year-old daughter, Katlynn Goodwill Yost was reported missing after the killings, but was later found safe.
Authorities also took into custody a girl of the same age, but have not disclosed if it is Katlynn.
The GoFundMe account set up by Boucher's aunt described him as a "big brother" and "best friend."
"He would always have your back and put a smile on your face," the page reads. "No one can be prepared for a tragedy of this kind."
The money collected will go to help support Ryker and will be put into a trust fund, according to the page.
"Any donations, big or small, will be greatly appreciated. Please keep his family in your thoughts and prayers."