This is an archived article and the information in the article may be outdated. Please look at the time stamp on the story to see when it was last updated.
A funeral service was held Thursday for a San Bernardino police officer who was fatally struck by an alleged DUI driver last week.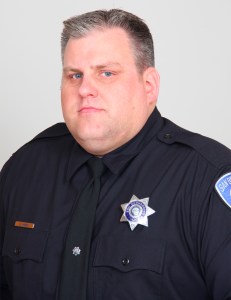 The service for Officer Bryce Hanes, which was open to the public, began at 12:30 p.m. at the National Orange Show in San Bernardino.
"Bryce was a good cop. He had good investigative skills. He was reliable. He was well liked by his peers. And maybe most importantly, he treated people well, with respect and with dignity," Police Department Chief Jarrod Burguan said.
The ceremony was followed by a police procession to Hillside Memorial in Redlands.
Hanes had just left the West Valley Detention Center after booking a prisoner when his patrol car was broadsided by a dark blue Dodge Charger in the early morning hours of Nov. 5.
Hanes suffered major injuries in the crash and was transported to a Fontana hospital, where he died a short time later.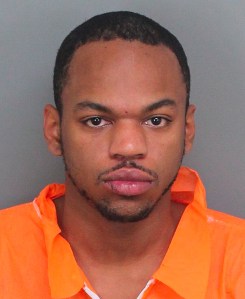 Archie Green III, identified as the driver of the Charger, was transported to an area hospital and treated for minor injuries following the crash.
Green pleaded not guilty Tuesday to one felony count of gross vehicular manslaughter while intoxicated, one count of driving under the influence of alcohol causing injury, and one count of driving with a .08 percent blood alcohol content causing injury.
Hanes, a Redlands resident, was a 12-year veteran of the department and was described by Burguan as an exemplary officer who was completely dedicated to the city and the agency.
Burguan said the loss was a "tremendous" one to the agency.
Hanes leaves behind a wife, Alice, and three children ages 12, 10 and 7.