This is an archived article and the information in the article may be outdated. Please look at the time stamp on the story to see when it was last updated.
Updated story: Family, Law Enforcement Pay Respects to Slain 5-Year-Old Aramazd Andressian Jr. at South Pasadena Funeral
Family and friends will gather in South Pasadena Tuesday to honor the life of 5-year-old Aramazd "Piqui" Andressian Jr., whose body was found following a monthslong investigation that eventually led to the arrest of the boy's father.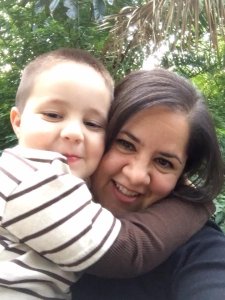 The private funeral service will be held at 5 p.m. at the Holy Family Church located at 1501 Fremont Avenue, the South Pasadena Police Department stated in a news release.
Tuesday's service will be closed to the public, but is expected to be attended by law enforcement personnel who helped in the search for Andressian Jr.
The boy's mother, Ana Estevez, said that nothing in the world will take away the pain of losing her son.
"My heart is shattered and I will miss my son immensely each and every second of every day for the rest of my life.  He was everything good in my life…the beacon of light that guided my path as HIS momma.  That beacon is now extinguished forever.  When Piqui died, a part of me died along with him," Estevez wrote on a GoFundMe page.
Estevez first reported Andressian Jr. missing after her ex-husband, Aramazd Andressian Sr., failed to exchange custody of their son on April 22.
The boy was last seen publicly at Disneyland the day before his disappearance.
Police found Andressian Sr. unresponsive in Arroyo Park on April 22, but Andressian Jr. was not with him.
A massive search of the park, involving 125 regional police officers and search and rescue personnel, was launched but there was no sign of the boy.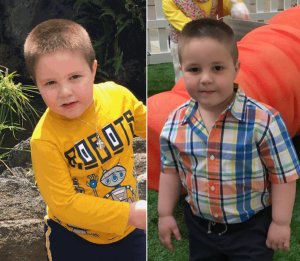 Investigators suspected Andressian Sr. in the disappearance and took him into custody, but he was released from South Pasadena jail pending further investigation.
On June 23, two months following the boy's disappearance, Andressian Sr. was arrested in Las Vegas.
The boy's body was located in the Lake Cachuma area in Santa Barbara County a week later.
Andressian Sr. was charged with murder and has pleaded not guilty in his son's death.
A public memorial is planned for Andressian Jr. at the Los Angeles Arboretum in Arcadia Wednesday.
The memorial is scheduled to begin at 7 p.m.