This is an archived article and the information in the article may be outdated. Please look at the time stamp on the story to see when it was last updated.
Los Angeles' annual FYF Festival, whose headliners this year were to include Janet Jackson, has been canceled, promoter Goldenvoice announced Sunday on Twitter.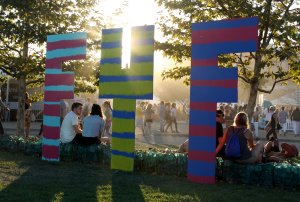 According to Billboard, the cancellation is due to poor ticket sales. Festival founder Sean Carlson, however, was accused of sexual assault in November. Several women told The Times and Spin that they had been abused or assaulted by Carlson, who wrote on Facebook that he had "behaved inappropriately toward women."
Goldenvoice parted ways with Carlson shortly after the allegations surfaced. AEG and Goldenvoice purchased Carlson's stake in the festival.
This is the first year the event will not run since its inception in 2004. Scheduled to take place July 21 and 22 at Exposition Park, the festival was to be headlined by Jackson, Florence + the Machine, and Future.
— FYF Fest (@FYFFEST) May 6, 2018
Read the full story on LATimes.com.