This is an archived article and the information in the article may be outdated. Please look at the time stamp on the story to see when it was last updated.
A Central California man was arrested this week after allegedly mistaking a fellow gang member for a rival and shooting him to death because he was wearing the wrong colors, police said.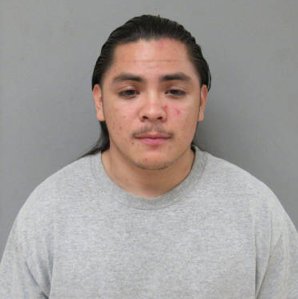 Andrew Chavez, 21, was taken into custody Wednesday on suspicion of murder, days after detectives began investigating the slaying in Madera. He is also suspected of committing a criminal offense to promote a street gang, according to Madera County Sheriff's Department jail records.
According to the Madera Police Department, Chavez shot and killed Michael Sanchez, whose age was not available, on Sunday. Both men were both Norteno gang members, police said.
Sanchez was wearing the colors of a rival gang and walking home from a bar near Gateway Drive and 11th Street, where he was fatally struck by gunfire, police said.
Click here to read the full story on LATimes.com.