This is an archived article and the information in the article may be outdated. Please look at the time stamp on the story to see when it was last updated.
A toddler was identified and was set to be reunited with his family on Thursday after he was found wandering alone on a Gardena playground.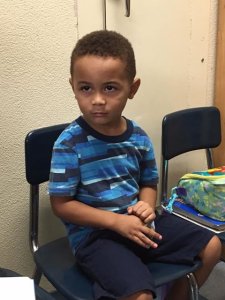 The 2- to 3-year-old boy was found around 2:45 p.m. on a playground at Denker Avenue Elementary School at Gardena Boulevard and Denker Avenue, Gardena police said on Facebook.
The child, who is too young to attend the elementary school, did not speak to officers and did appear to know his name, according to police.
Officers identified the boy after traveling door-to-door and speaking with residents.
The child's babysitter, who was in charge of picking up other children at the elementary school, "didn't account for him when she left," police said.
"Thankfully, a happy ending to the story," an updated police Facebook post stated.
Officers are taking proper steps to ensure a similar scenario does not happen again, the post stated.