This is an archived article and the information in the article may be outdated. Please look at the time stamp on the story to see when it was last updated.
HIGHLAND PARK, Calif. (KTLA) — A woman returned to her home in the 1800 block of North Avenue 51 Saturday morning to find her gardener on the ground with several gunshot wounds, according to LAPD detectives.
"For some reason that we still don't know, while he was working, someone approached him and shot him three times," said LAPD Sgt. Douglas Bowler.  "He may need to undergo surgery."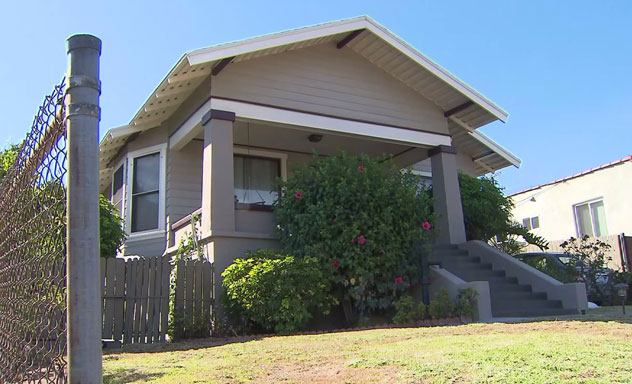 The man, who was said to be in his 40s, was taken to the hospital.  He was listed in serious but stable condition.
The shooting does not appear to be gang related, Bowler said.
Anyone with information on the case can leave an anonymous tip at 1-877-LAPD 24-7.