This is an archived article and the information in the article may be outdated. Please look at the time stamp on the story to see when it was last updated.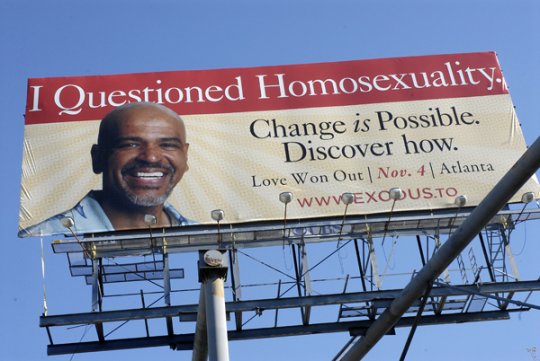 Exodus International started in Anaheim 37 years ago as a small ministry to help those struggling to reconcile their homosexuality with the Bible's teachings. It grew into the leading practitioner of the controversial "gay cure" movement, with 260 ministries around North America.
While Exodus claimed to have purged thousands of people of sexual urges that tormented them, its leaders recently began expressing doubts about the mission. Last year, its president, Alan Chambers, renounced the idea that homosexuality could be "cured."
This week, the organization abruptly announced it was closing down. Chambers offered a dramatic, public mea culpa, refuting decades of Exodus' teaching and apologizing for the "shame" and "trauma" the group had inflicted.
The demise of the gay cure movement underscores the growing acceptance of homosexuality in society, even in the evangelical Christian community. Polls show increasing support for gay marriage, and leading conservatives, including Dick Cheney and Rob Portman, have expressed support for gay rights. A May Gallup poll showed that 59% of American adults said gay and lesbian relationships are morally acceptable, up 19 percentage points since 2001.
Click here to read the full story on LATimes.com.