This is an archived article and the information in the article may be outdated. Please look at the time stamp on the story to see when it was last updated.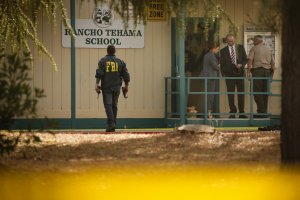 Brian Rodgers was putting out the "Espresso" banner in front of his small coffee shop when he heard the staccato of 10 shots from across the road in this small community.
Then he heard the screaming and shouts from Rancho Tehama Elementary School just down the road.
"You could hear the teachers tell the kids, 'Get down! Get down!' "
It was just before 8 am. Students would have been on the playground as classes did not start until 8:15 am. Rodgers knows because until recently his own children went to school there.
Read the full story on LATimes.com.