This is an archived article and the information in the article may be outdated. Please look at the time stamp on the story to see when it was last updated.
A man has been arrested for a series of bank robberies in the San Fernando Valley earlier in March, officials announced Wednesday.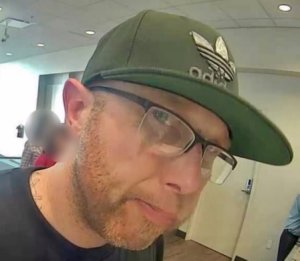 The Los Angeles Police Department said the so-called "Ginger Bandit," 42-year-old Patrick Robert Day, was apprehended Tuesday.
Investigators said Day targeted three banks on March 5 in west San Fernando Valley: one in the 21800 block of Sherman Way at 2:20 p.m., another in the 22800 block of Victory Boulevard at 2:30 p.m., and finally, a bank in the  in the 22000 block of Ventura Boulevard at 2:40 p.m.
The suspect allegedly walked into the banks and displayed a note to employees demanding cash and claiming that he had a firearm or a bomb. He then took the money and fled, authorities said.
Day, a parolee, had been arrested previously for narcotics violations and violent crimes, according to LAPD.
Investigators, who released images of the suspect, said they received several tips identifying Day as the man who robbed the banks.
LAPD worked with the FBI and the California Department of Corrections and Rehabilitation's fugitive apprehension team.