This is an archived article and the information in the article may be outdated. Please look at the time stamp on the story to see when it was last updated.
In an unprovoked attack with no known motive, a 34-year-old man fatally stabbed a co-worker's 3-year-old child at the downtown Los Angeles garment factory where he and the girl's mother worked together, police said Tuesday.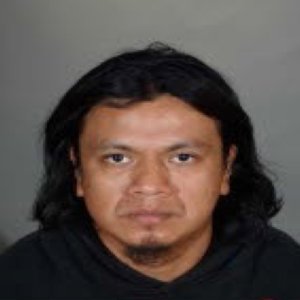 The man, identified as Ricardo Augusto Utuy, was booked on suspicion of murder in the little girl's death.
The child had just been picked up from day care to be with her mother at the clothing factory in the 800 block of McGarry Street when Utuy stabbed the girl multiple times with a knife "without warning," according to a Los Angeles Police Department news release.
Police referred to the girl as "Baby Ruby."
She was stabbed "for no apparent reason," police told the Los Angeles Times.
LAPD was called to the scene for a report of an assault with a deadly weapon about 5:15 p.m. Monday. En route, officers learned that the victim was being taken to a hospital in a private vehicle.
At the hospital, police found that the child had died of her stab wounds.
The girl's mother told officers the stabbing occurred at the McGarry Street clothing factory, which is near Alameda Street and Olympic Boulevard.
"This individual just began working there about two weeks ago," said LAPD Detective Moses Castillo.
He did not know the child's family, Castillo said.
"That's the bizarre thing about this — there is no known motive," Castillo said. "It was unprovoked. … There is no words to even try to describe this person."
Police said that though the mother and the suspect worked together, they had minimal contact with each other.
Utuy fled after the stabbing and was the subject of a manhunt, Castillo said. He surrendered at LAPD's Rampart Station, the detective said.
He was taken into custody at 2:30 a.m. Tuesday, according to jail records. He was being held on $1 million bail.
LAPD shared Utuy's photo because police think there may be unreported crimes associated with him.
"Anybody that's capable of doing this heinous act to a young child is capable of doing anything," Castillo said.
Utuy is from Guatemala, and it's not clear if he is in the U.S. legally, police said.