This is an archived article and the information in the article may be outdated. Please look at the time stamp on the story to see when it was last updated.
A former Moreno Valley Girl Scout troop leader who allegedly made thousands of dollars of personal purchases on the troop's debit card has been arrested on suspicion of embezzlement, Redlands police announced Tuesday.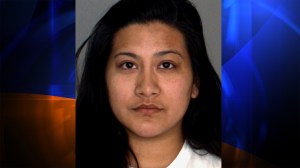 Michelle Marie Villa, 26, allegedly used the card to buy more than $5,000 worth of merchandise between July 2012 and July 2013, according to a press release from the Redlands Police Department.
Groceries, craft supplies, athletic gear and a computer and printer were among the items Villa was accused of purchasing.
Redlands police searched Villa's home after being alerted to the alleged embezzlement by the Girl Scouts of San Gorgonio headquarters last December.
She was arrested on Jan. 23, the same day as the search, according to police.
Villa has been released on $50,000 bail, police said.
Anyone with additional information was asked to contact Detective Corey Hunt at 909-798-7688 or Redlands Police Dispatch at 909-798-7681.
Anonymous tips can be provided by texting 274637 using the keyword "REDTIP."