This is an archived article and the information in the article may be outdated. Please look at the time stamp on the story to see when it was last updated.
A 28-year-old Glendale man was charged Wednesday by the Los Angeles County District Attorney's Office with one count of lewd acts with a child and one count of arranging a meeting with a minor for the purpose of lewd acts.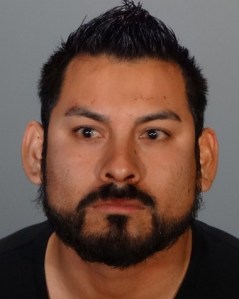 Javier Hernandezparras was arrested on May 27 following a yearlong investigation into child sex allegations involving a neighbor, according to a news release from the Glendale Police Department.
The investigation began in 2015 when a 13-year-old girl told an officer with the Los Angeles Police Department about an alleged sexual encounter with her neighbor, later identified as Hernandezparras, the release stated.
The girl told detectives Hernandezparras took her for a ride somewhere in the vicinity of Staples Center and performed sexual acts on her when she was 11 years old, according to the release.
The case was handed over to Glendale detectives who initially had some trouble tracking down Hernandezparras until last month when he allegedly began contacting victim on Facebook.
Posing as the now 14-year-old victim, detectives made arrangements to meet Hernandezparras on May 27 at Griffith Park for the purpose of having sex, the release stated.
Hernandezparras was arrested after trying to flee in his car.
Anyone with additional information was asked to call the Glendale Police Department at 818-548-4911.